What's new at GVRD:
The Dog Park will be closed every Wednesday
from 6am-2pm for maintenance.
Are you interested in learning about Special Districts like us?
Click here to find out more
Run Jump Throw - August 20th
Complete the different stations and learn about
physical activity at this FREE program.
Must
pre-register
to participate. Limited capacity.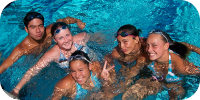 Aquatics
Swim Lessons
Summer Programs
Lap Swim & Recreation Swim
SPORTS
are starting at GVRD!
Programs for all ages
Register now for Cubbies, Youth and Adult
Children's Wonderland
April - September
Monday - Sunday (closed on Tuesdays)
11:00am-5:30pm (Daily operation is contingent on weather)
$2 per person (Cash only)
Is it time for a vacation?
Learn about our variety of
Trips & Tours
around the world!
Sign up for a great experience and adventures,
relaxing trips, to learn a new culture and more!

New Centers' Virtual Tours!
R.S.V.P with GVRD for your next event!
You are invited to take a virtual tour of our four
conveniently located facilities.



Art has a purpose, which is to interest it's audience.
Click here for more info. on the Vallejo Arts and
Entertainment District.